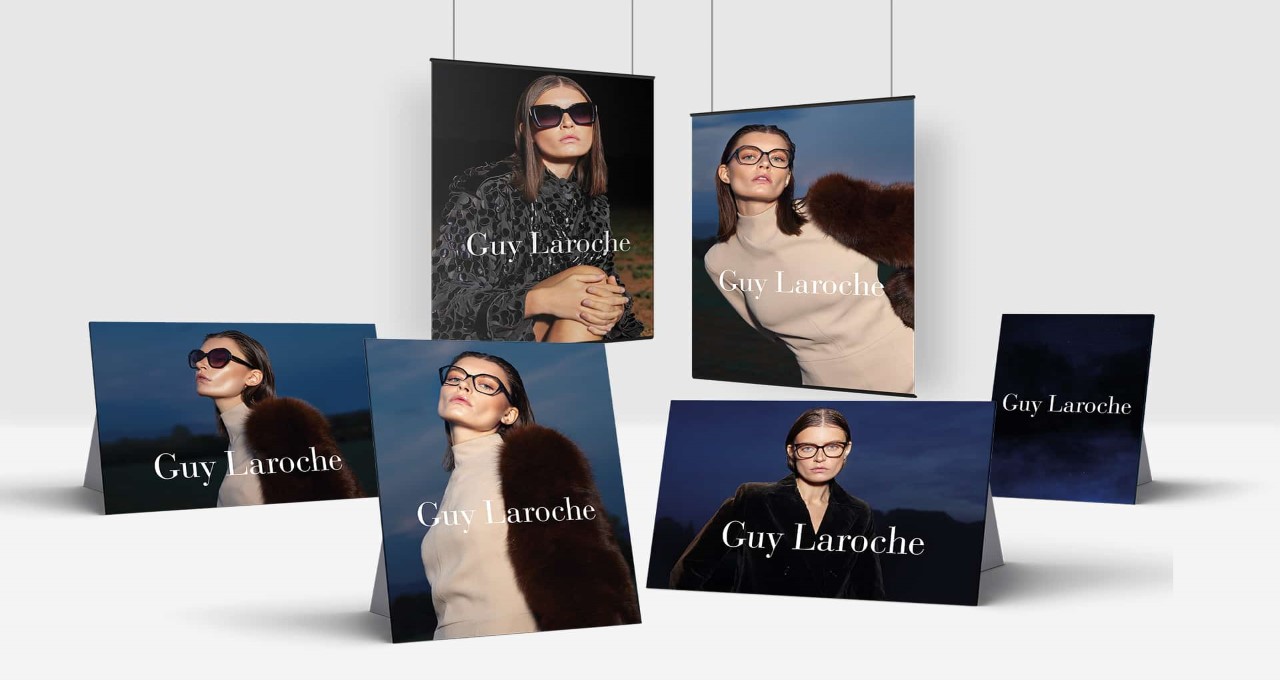 Shop Guy Laroche Eyewear Online
Guy Laroche is a living history of Parisian haute couture.
A pioneer in prêt-à-porter design since the 1950s, his creations revolutionized the panorama of French fashion with its subtle and comfortable elegance, its exquisite colour combinations and its high technical demands.

His legacy reaches intact to our days, incorporating a new urban and youth sensibility that keeps the firm as a benchmark for the catwalks.

His collections of sunglasses and ophthalmic frames for men and women are the result of this long tradition, which combines the latest trends with the refinement and discretion that distinguish Guy Laroche's style.
Buy Guy Laroche Spectacle | Buy Guy Laroche Eyeglass | Buy Guy Laroche Sunglasses